Isabela – Punta Vicente Roca
Mid-morning on day six, we left Punta Espinosa on Fernandina to cruise to Isabela – Punta Vicente Roca to view marine wildlife.
Punta Vicente Roca is the southwest corner of Volcán Ecuador, the smallest of Isabela's six shield volcanoes. The volcano breached on the westside by edifice collapse; the caldera floor reaches the sea. Moreover, the anchorage is in a small bay east of the point where the volcano slopes make an impressive backdrop.
Cold seawater from the upwelling of the Cromwell Current near the archipelago provides a nutrient and oxygen-rich environment (Ref 1). Abundant food attracts many marine species such as whales, fur seals, and seabirds.
Cruising to Punta Vicente Roca
On the voyage to Punta Vicente Roca, the captain spotted minke whales on our port side. He changed course to give us a closer view.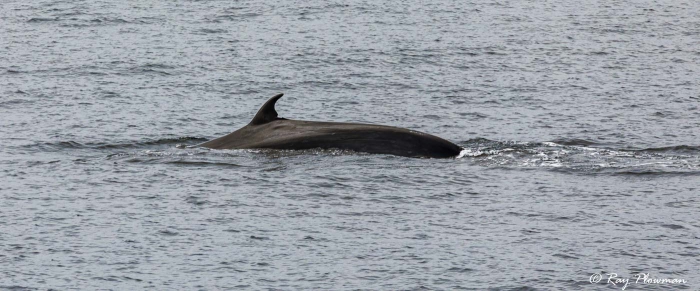 Minke Whale About to Dive
As we got closer, I was able to photograph two whales surfacing and then diving. However, neither whale was breaking the surface at the same time. Both individuals had different markings on the fin (Ref 2). In the photo above, the fin notches are at the front. And the minke whale in the gallery below shows a distinctive fin notch at the back of the dorsal fin.
Cruising to Punta Vicente Roca
Wildlife spotted while cruising to Punta Vicente Roca
In addition to the minke whales, I photographed magnificent frigatebirds hitching a ride or flying alongside the boat. Furthermore, I observed white-bellied storm-petrels pattering over the sea and Elliot's storm-petrels flying.
Punta Vicente Roca is a no landing site. It was late afternoon when we set off for a panga ride around the southern bay.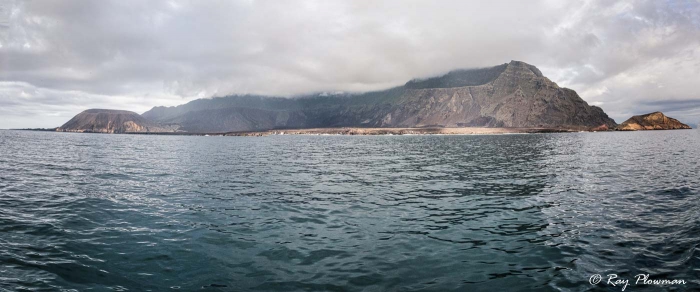 Volcan Ecuador and Punta Vicente Roca
The panorama shows the western side of Volcán Ecuador, where the breached volcano caldera meets the sea. Furthermore, a small volcano within the caldera is on the left, and the Punta Vicente Roca is on the right. Also, the equator straddles the small volcano.
Punta Vicente Roca Wildlife
Marine Wildlife at Punta Vicente Roca
Highlights undoubtedly were blue-footed boobies greeting display, flightless cormorant courtship dance, and two green turtles mating. Furthermore, other marine wildlife included the endangered Galápagos Penguins, endangered fur seals, Nazca boobies, brown noddies and marine iguanas.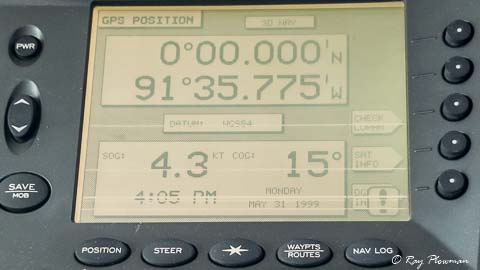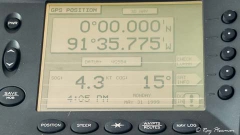 We started our voyage to our next destination in the late afternoon. The equator line straddles Volcán Ecuador; we were on the bridge when we crossed the line and for cocktails.
Reference and Bibliography - Online Resources